we don't just do sustainability sentiment scores
we've been working on some freaky AI sh*t. we know exactly which brands are crushing it and why. let us introduce you to the...

---
breakthrough score
TM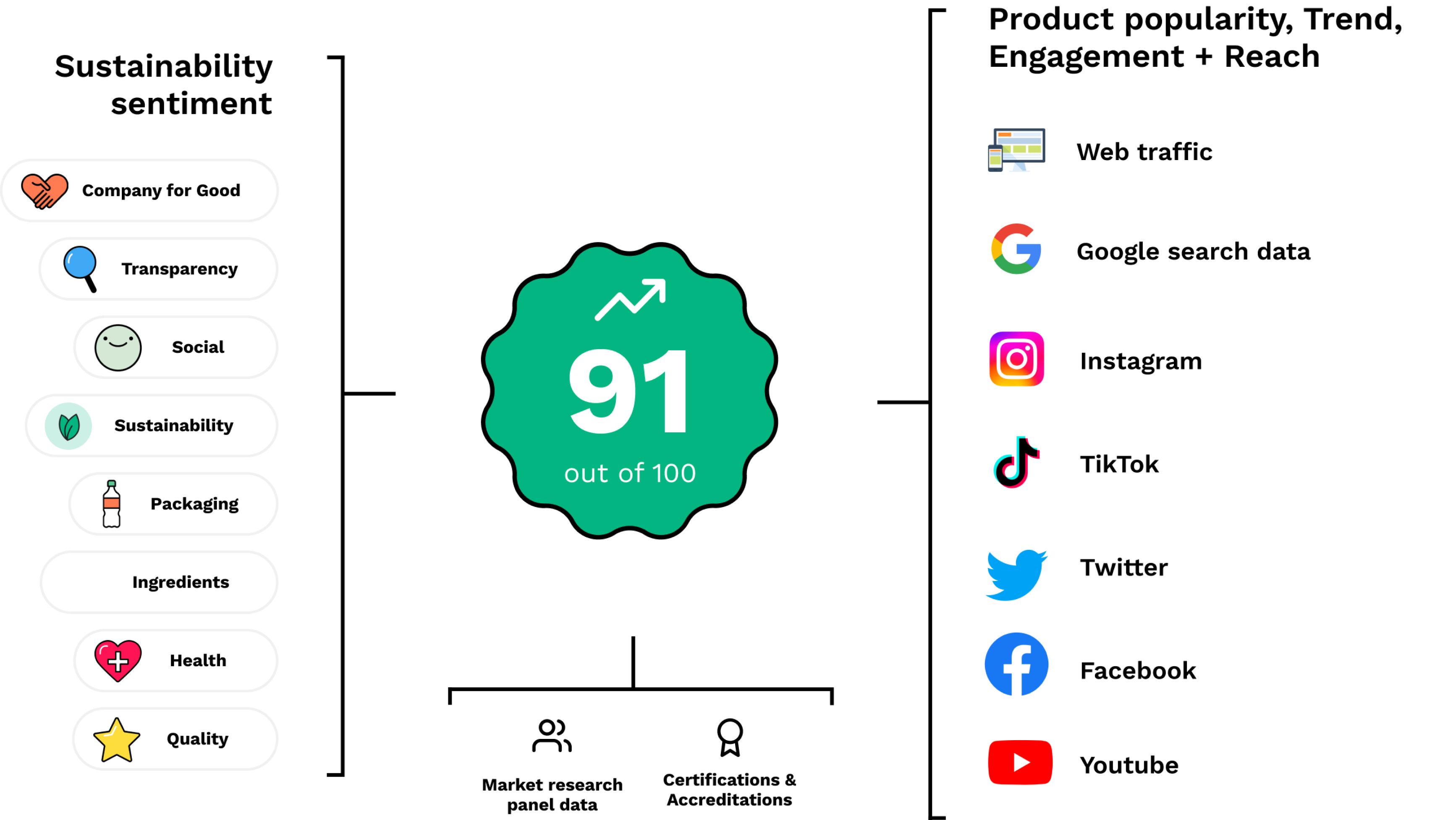 A tool for retailers, buyers and other stakeholders to discover which products will have the greatest likelihood of success.
Made up of millions of data points allowing retailers to target specific types of shoppers, specific types of products and get deep insights about consumer trend & sentiment around sustainability.